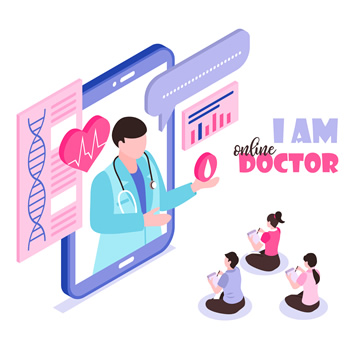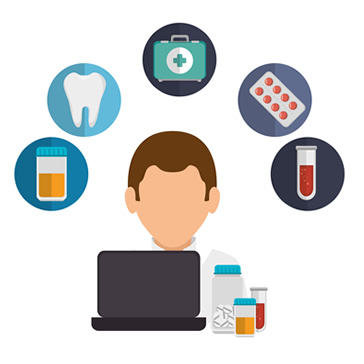 About Comapny
Ecure Healthcare Private Limited is a result of our extensive research, and telemedicine use since 2014. COVID 19 has necessitated the use of telemedicine like never before. This is more a technology for developing regions, where there is resource deficit, and equally for the developed regions where optimization of time and resource utilisation is of utmost importance.

The company is a brain child of, and is promoted by, a doctor known world over for his compassionate service and expert care in plastic surgery and especially in cleft surgery- Dr. Subodh Kumar Singh Director of G. S. Memorial Hospital with his equally reputed software colleagues Ruchi Dikshit & Rajesh Dixit Directors of Rangoli IT Solutions Pvt Ltd. and team of doctors and other specialists. It brings best of both- Expert medical knowledge and expert software skills to bring best experience to both doctors and their patients. It safeguards the interests of both and facilitates the services to both, to bring expert medical care in the convenience of your home and office and to take the expert medical care to the places it has never been.

It brings greatest experience of Remote Access Medicine through Ecure network.
Our Mission

We would make medical consultations available to every citizen from the convenience of their homes and offices and make doctors available to every patient in the remotest corners of India and world.
CONCEPT
Telemedicine- Telemedicine brings enormous possibilities in the medical treatment. It opens up a completely new dimension in the medical practice. Especially, with the emergence of COVID 19 disease, telemedicine has gained significance and value like never before..

It can take the medicine to the places it has never been, and to the people who were never so fortunate. This opens up a new era of Remote Access Medicine.
With the new guidelines in India and most other countries, practice of telemedicine has been facilitated.

It is now possible to take opinion of a specialist doctor sitting 2000 km away from the convenience of your home or office. Taking appointments and paying fee was never so easy. You don't even need to step out of your home.
It will significantly reduce the footfalls in the hospitals and clinics, preventing infections, but will significantly increase presence in virtual clinics. It can be a boon for chronic disease patients, elderly, and debilitated patients and single individuals who need support to go to a doctor.
Ecure brings doctors and Hospitals to you, and takes you to the doctor's chamber, with a click of a button.
Telemedicine is future of medicine. A lot will change soon. Remote examination of patients will soon become a reality by creation of new gadgets and, assistants and service provider.

It has potential of creating millions of new jobs.

Ecure is an especially designed platform to keep healthcare first, and in highest traditions of doctor-patient relationship. It is highly sophisticated on technology, yet very simple to use. It offers features and convenience to the patients and doctors that no other telemedicine platform does.

It makes teleconsultations effective, simple and useful, and brings expert doctor to the convenience of your home. It also brings total statistics and analysis of the care provided, to the doctor and the hospitals.